Aivo Oblikas –
Tracking Judge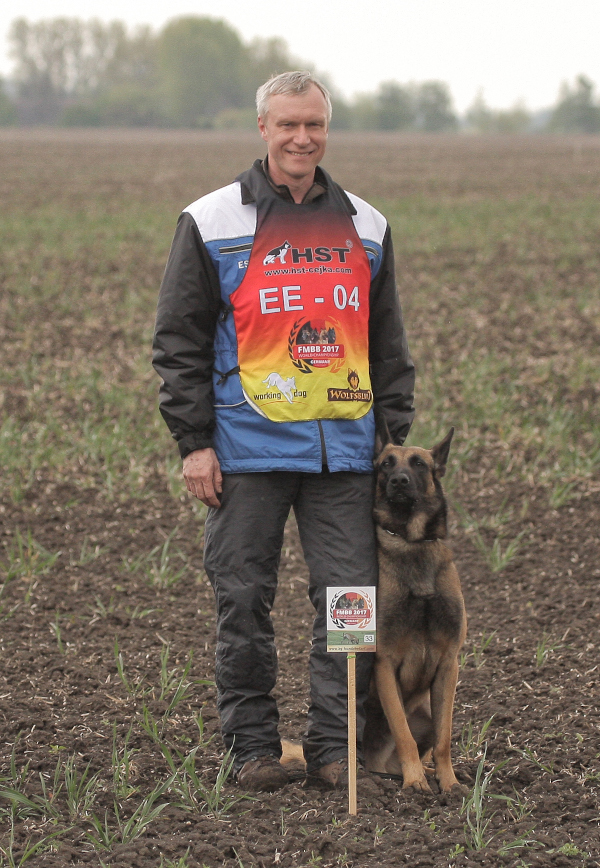 I have been training dogs since early 90-ties starting as a helper, later also A and B parts. Dogtraining is for me a passion I really enjoy.
I have competed at world championships 9 times with my different dogs (2 times FCI IPO, 1 time FCI IPO-FH, 3 times FMBB IPO and 3 times IDC IPO).
Best place at IDC IPO, 10-th place (Apolda, 2009)
In have achieved several podium places at Estonian championshisps with different dogs in IPO and also IPO-FH.
As FCI IPO judge I have previously judged:
2016 Rottweiler World Championships in IPO (part A)
2015 Bouvier World Championships in IPO (part C)
2019 Finnish IGP-FH championships
2019 CACIT IPO in Latvia (part A)
2017 CACIT IPO in Finland (part C)
2016 Latvian German Shepherd Championships in IPO (A, B , C)
2016 Finnish Dobermann IPO Championships (A, B, C)
2016 CACIT IPO in Finland (part A)
2016 Finnish Rottweiler Championships (parts A, B)
2014 Vilnius (Lithuania) Cup in IPO (parts A, B, C)
Also several times Estonian different breeds and all breed championships.
I will be judging 2020 FCI IGP-FH championships
I have been participating in FCI annual training seminars for judges 5 times (2009, 2010, 2012, 2014, 2018).
I am member of FCI Utility Dog Comission since 2005.
2003-2006 Member of the Board of Estonian Kennel Union
2006-2008 Chairman of the Council of Estonian Kennel Union
I speak English, Finnish and Russian.

I like the part of tracking in IGP a lot. From one side I consider tracking the most natural part for the dog out of the three IGP disciplines, but from other side it is also themost difficult one for the handler as it is quite of difficult to understand how the dog feels at every moment while tracking and how he understands the training process. When I see good tracking dog totally diving into the tracking work with the right attitude and utilizing its "wild animal skills" it is really fascinating.
Tracking must be judged by the FCI rules the same way as other IGP disciplines. Of course there are also minor differences in interpretation of the rules, that makes diffferent judges' evaluations a little different. I understand that IGP and FH have been created to evaluate working dogs. This means that the power and attitude inside the dog are as important as the technical skills. It is also underlined in the rules that dogs must be active, powerful and show the will to fight and win in all disciplines. I want to see the exactly same qualities in tracking. The dog must show clearly a positive attitude towards the track - he should like to work the track and solve upcoming problems in an active way. Of course the work must be also technically precise at the same time. As of article indication, the small mistakes in article position are not as relevant when dog is acting confident, active and powerful while showing them. Ideally of course the position of the article is also perfect.
I make several tracking seminars in yearly basis in different countries that has also given me a lot of insight about tracking behaviour of different dogs in various weather and terrain conditions. More info about me can be found at my home page https://aivooblikas.com/
I wish everyone a good competition and lot of success!
Michael Greub –
Obedience Judge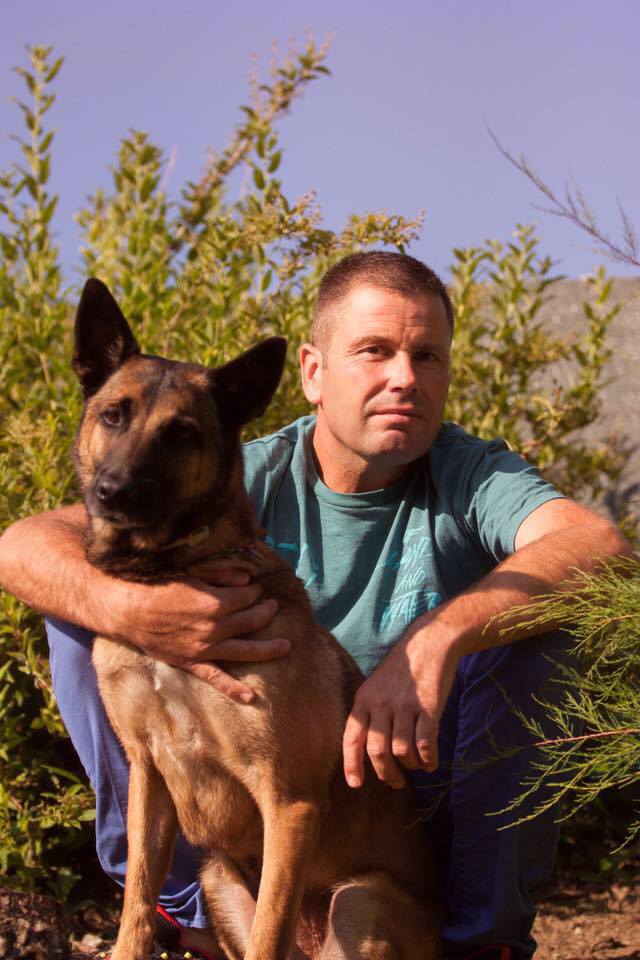 Handler activitiy:
As far as I can remember, dogs have always played a big role in my life. First we had a dachshund as a family dog. Later my parents bought a Golden Retriever, with which I made my first experiences in dog training in 1988. This led to a fascination that lasted until today. I worked with the Golden Retriever in the companion dog and rescue dog. In 1994 I bought my first Malinois, I worked with him in the IPO 3 class and as a military dog. Then I trained a few dogs and participated in competitions.
Helper activity:
In 1997 I was awarded the license for helpers. Since then, as a helper I have had the honor to take part in more than 130 competitions within associations, numerous national championships, as well as in 2001 the FMBB World Championship and 2004 the ISPU World Championship. By now I am no longer active as an examination helper, but I am glad to be able to use my experience in the National Helper Training and to still be able to train dogs of all breeds in the sporting dogs and service dogs sector.
Activity as a judge:
In 2004 I obtained the judicial license in the sports dogs and in 2007 the service dogs fields. As a performance judge I have been able to evaluate dog teams during numerous national and international qualification tests and championships in Switzerland, as well as in Russia, Italy, Spain, Belarus, Austria, Japan, Croatia, Greece, Taiwan and Germany. The highlights were certainly my activity at the FMBB World Cup 2012/2015, the Boxer World Cup 2012/2014, the ISPU World Cup 2013/2018, the FCI FH EM 2013 as a supervisor, the FCI FH World Cup 2015 and the FCI IPO World Cup 2017.
I would like to sincerely thank the Organizer for their confidence in me and the invitation.
I wish the dog handlers a optimal preparation and many success at the competition.
Johannes Eitler –
Protection Judge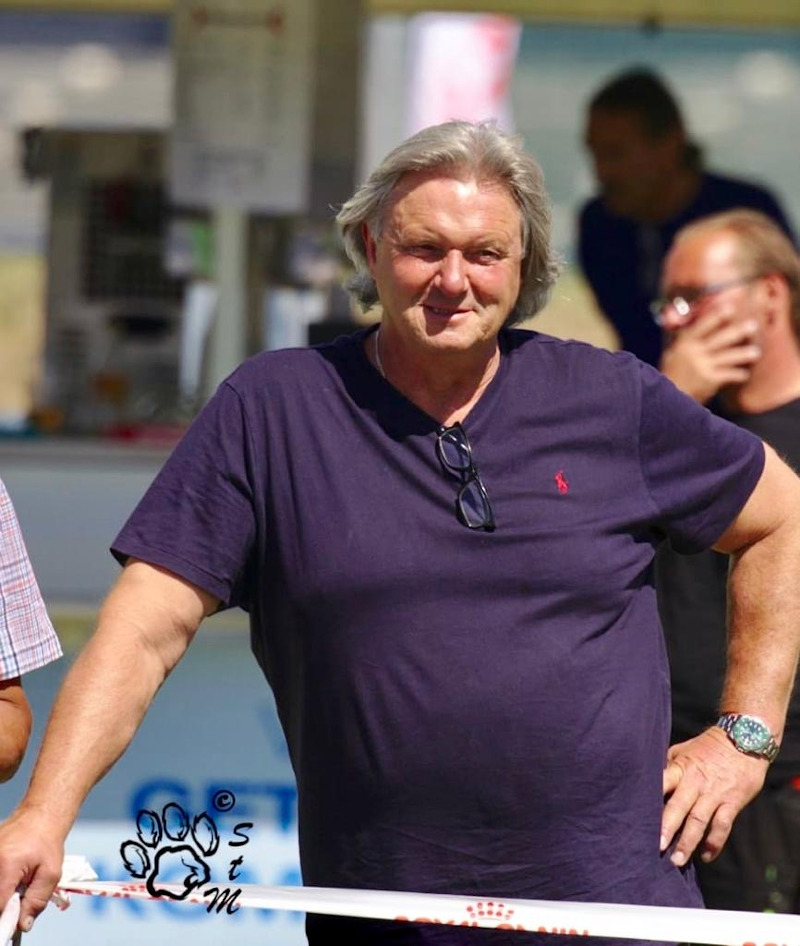 Cynological experience:
1969 – Marko, first dog, without pedigree, present of my father, trained for highest level, we took part in 35 competitions.
Since then I trained a lot of dogs and achieved up to 850 IPOIII/IGPIII.
My bigges success was in the year 1988, when I won the Vice champion at the FCI WM with Dolf von Herandistein.
With Asko, Muck, Trick und Firlefanz aus der Königshöhle (all of them from my own breed), I took part at the WUSV World Championship, 3 times at the FCI World Championship and WUSV – UNIVERSALSIEGER – Championship.
Since 1987 I have got my own Kennel "AUS DER KÖNIGSHÖHLE", German Shepherds, mainly dark sable working dogs with excellent characters.
Out of ab. 150 litters and ab. 1200 puppies I've raised many IGP working dogs, rescue dogs and als dogs for police, customs and military. And last but not least an amount of pets, which are beloved in their families.
In 1992 I become a judge at SV and ÖKV, and have been invited for judging nearly all around the world.
I'm the president of the German shepherd club SVÖ Kottingbrunn and therefore member of the board of SVÖ.
My motto: NO PAIN – NO GAIN for more than 50 years – but this includes als daily working, training and especially taking care of all my dogs with same enthusiasm as on the day I got my first dog.
Mike Karlov –
FH and BH Judge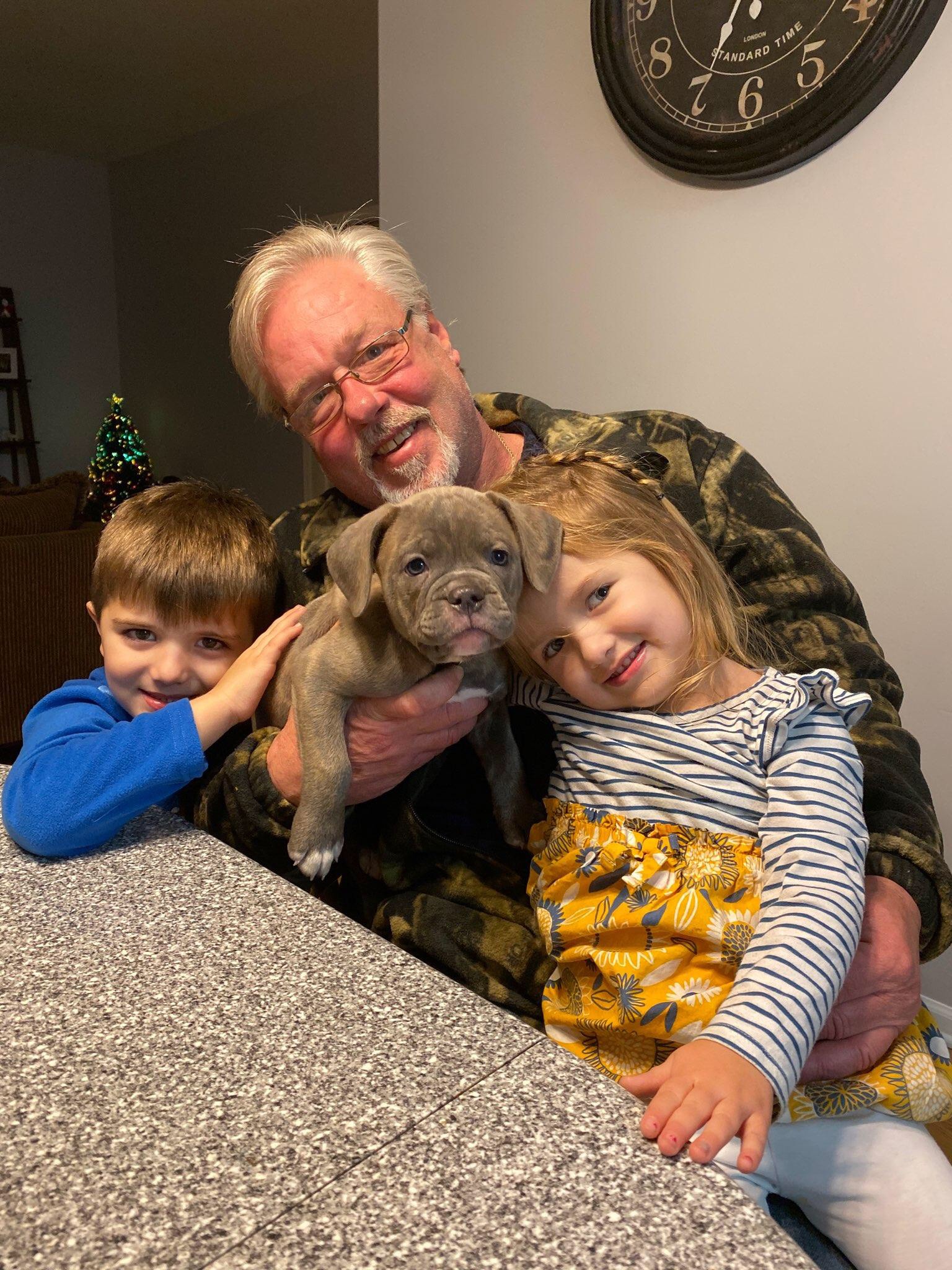 Mike Karlov is a long-time GSDCA Judge who will be judging our IGP FH and BH components. Mike laid tracks at the WUSV 2013 in Philadelphia and has judged FHs at the National Level in addition, of course to club and regional level. Mike is the TD and founder of BurOak Hundesport; he has trained 4 GSD's to SchH3/IPO3, FH. One German Shepherd he bred and trained is currently the 'Deputy Cadaver' dog for the Sangamon County Police, Illinois.